What is Ghost Armor?
Ghost Armor is a polyurethane film and is the same product that is used on the leading edge of helicopter blades and fighter jet wings to reduce damage to these very expensive parts.
It provides your device with the highest level of protection, while maintaining its stylistic features.
Not only are you protecting your device from day to day wear from scratches, dirt, debris, and impact, but also protecting the condition of your device and its long term value.
At Home or Workplace Mobile Installation - Brisbane South
If you live on the southside of Brisbane, take advantage of our mobile installation service at your home or workplace for just $10 service fee plus product costs.
We service all areas south of the Brisbane River down to Yatala in the south and Ipswich to the west.
Service fee of $10 plus cost of Ghost Armor protection is payable at time of service.  Eftpos and Afterpay available.
Book Now
Popular devices that we can ghost armor

Why Ghost Armor your device?
📱 Scratchproof protection
📱 ZeroGrease topcoat for an oil repellant layer
📱 100% optical clarity
📱 Zero added bulk to your device
📱 Ghost Armor is backed by a lifetime warranty.  If it ever scratches, tears, peels or for any reason you are not satisfied, we will replace the armor.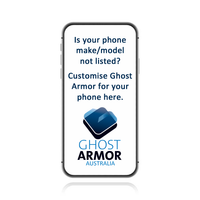 We cut Ghost Armor to fit all makes and models
If you can't find your device listed on our Phone Protection page, then you can customise protection to fit your phone, no matter the make or model.
Customise Now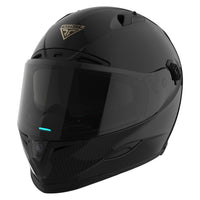 Ghost Armor Visor Protector for Forcite Mk 1 Helmet
Ghost Armor® provides the scratch protection you want and need. Each design has been precisely cut to fit your helmet without adding bulk, creases, or bubbles.
Available for the visor only, or you can get the protection package for flip up & flip down visor, chin and camera protection.
Order your visor protection now
Testimonials
Awesome product, and exceptional customer service. I highly recommend to anyone.

Matthew Hanson
All of my products and family's products are now looked after by the guys at Ghost Armor. 10/10 customer service 10/10 product and of course they stick to their warranty. Could not recommend them more!

Teagan Baker
I've been getting phone screens from Ghost Armor for my last 4 phones. Always friendly service and will priced.

Clayton Flood
I have gone to this shop for about 7 years now.  Staff were courteous and they did a good job as always.

Gregory Hughes
Add customer reviews and testimonials to showcase your store's happy customers.

Tessa Rixon